MidWest Connect Fleet





Suggested Downloads | Leisure Aircraft
MidWest Connect Aircraft -- Class: A B C D E F G H
Class A is highest Class. Click on a class to view aircraft in that specific class.
Not working? Download them at Flightsim.com


Suggested Downloads

Ohio 98 Scenery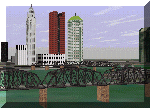 Roger Wilco -- (Needed to talk to others over the internet)
FSNavigator -- Self explanatory

ATC Chatter -- Adds Radio Chatter to the background of FS98
None at this time.
---
Back to MidWest Connect Home Page

MidWest Connect Airlines
MidWest Connection
MidWest Cargo